Crystal Cruises is a name synonymous with luxury travel, and for good reason.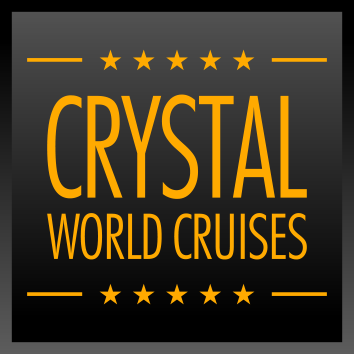 Crystal Cruises is a name synonymous with luxury travel, and for good reason. Offering exceptional service, exquisite dining experiences, and unforgettable destinations, a voyage with Crystal Cruises is truly a journey of a lifetime. Here are the top five iconic destinations for 2023, that your clients should not miss out on.
First on the list is the Circumnavigating Iceland cruise, running from August 30 to September 8, 2023. This journey promises breathtaking landscapes and an illuminated night sky as you sail around this magical island. Iceland is a unique destination that offers the perfect blend of natural beauty, cultural attractions, and adventure activities, making it an ideal vacation spot for any traveler.
Next, the Venice to Rome (Civitavecchia) cruise, which runs from September 18 to 26, 2023, is a romantic journey through the heart of Italy. From the enchanting canals of Venice to the Eternal City of Rome, this voyage promises to take your clients on an unforgettable journey through ancient history, stunning architecture, and some of the most beautiful cities in the world.
The New York to Quebec City cruise, running from October 13 to 21, 2023, is a dazzling adventure across the United States and Canada. Your clients will witness the vibrant colors of autumn foliage, and celebrate icons of the East Coast on this journey through New England. This voyage is perfect for those who appreciate natural beauty, history, and culture.
For those looking for a fusion of modernity and tradition, the Dubai to Mumbai cruise is a must-do. Running from October 26 to November 8, 2023, this voyage takes your clients from the magnificent cityscape of Dubai to the rich cultural heritage of Mumbai. Your clients will be able to delve into the captivating fusion of modernity and tradition as they sail through the Arabian Sea.
Lastly, the Miami to San Juan cruise is perfect for those who want to soak up the sun and immerse themselves in the Caribbean's vibrant culture. This voyage runs from November 13 to 23, 2023, and promises a truly relaxing escape from the stresses of everyday life. From the lively Miami shores to the historic charm of San Juan, this journey is an opportunity to experience the Caribbean in all its glory.
A voyage with Crystal Cruises is not just about the destinations, but also about the journey. The newly renovated, spacious ships offer exceptional suites and enhanced dining experiences that are second to none. The Umi Uma by Nobu Matsuhisa restaurant and sushi bar is one such dining experience, where your clients can savor the masterful cuisine of Chef Nobu Matsuhisa.
Booking a Crystal Cruise with www.crystal-world-cruises.com is a wise decision, as their expertise in luxury travel and attention to detail ensures that your clients have the best experience possible. With an array of options available, including personalized service, customized itineraries, and exclusive excursions, a Crystal Cruise is the ultimate way to explore the world in style.